We went back to the 60's in today's class.
From putting on the perfect red lips and creating those thick winged liners on the eyes.
These two should be paired with soft natural eye shadows on the lids, to bring out the artistic liners and siren red lips.
One of my favorite class.
I love red lips.
I haven't worn red lips for quite some time now, but doing this class makes me wanna wear red lips again.
The reason why I've stopped wearing red lips is because of my hair.
I don't think I can wear red lips with my bright red hair.
Well, my hair isn't bright red anymore, but it still has the hint of redness in it.
I mis my light brown almost coppery blond hair from before. The first time I bleached my hair.
That was fun.
Anyways, back to my class last night, Faatin wasn't confident about putting on the red lips.
She was a bit conscious about her lips being so wide and full, that it might makes it overwhelming.
But after a little bit of convincing by me, she started to like it (I think?).
It does suits her face, since she had a very classic facial structure, as Kak Nurul pointed out.
So, she was a bit disappointed went Kak Nurul ask me to tone down the color a bit when we were about to leave.
Well. Kak Nurul had good intention for doing that. She didn't want Faatin to fell uncomfortable leaving the room with that lips.
But, to tell you the truth, she had started to like the color on her.
Again, too much blabbing.
So, here is a few shots of the result.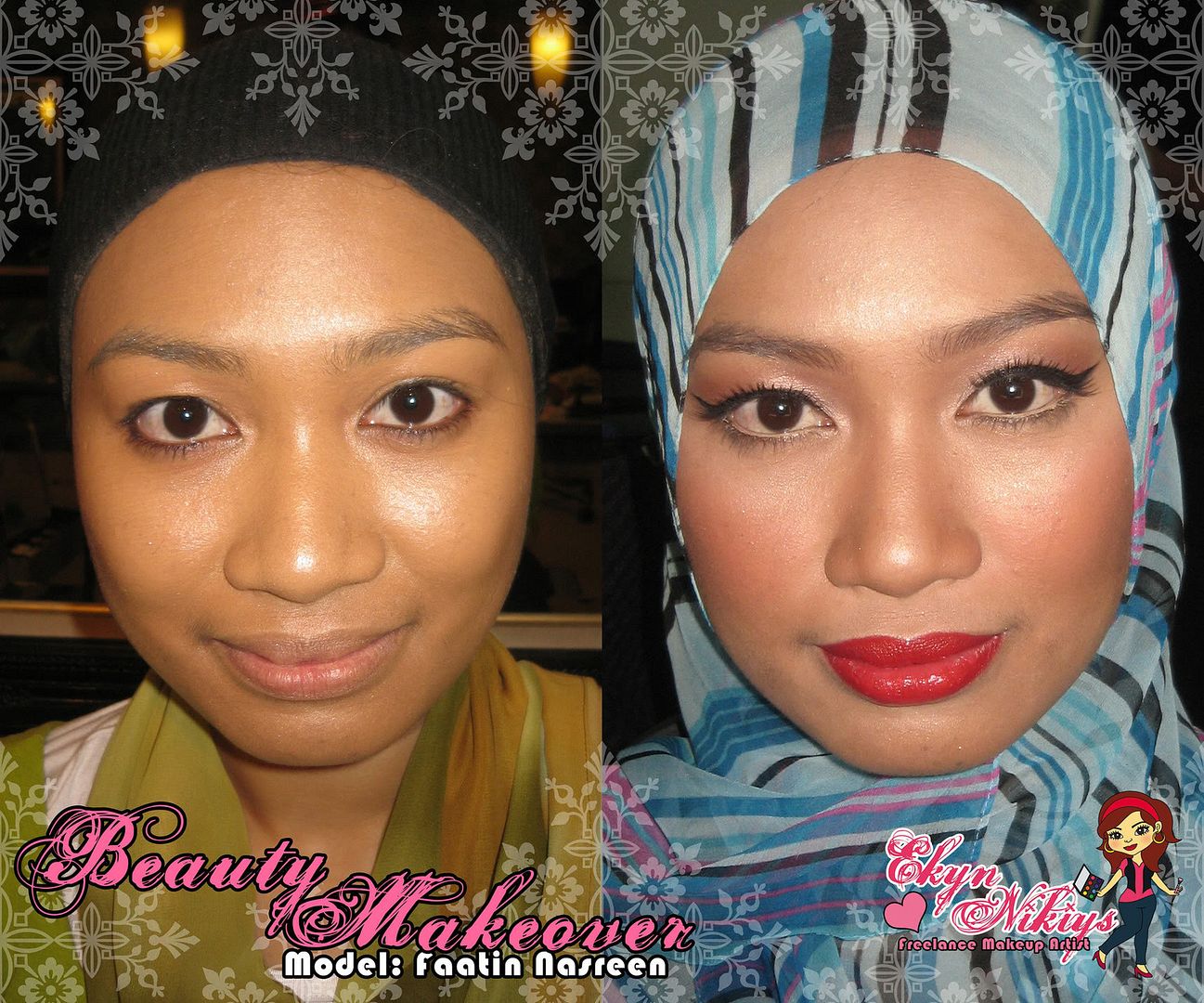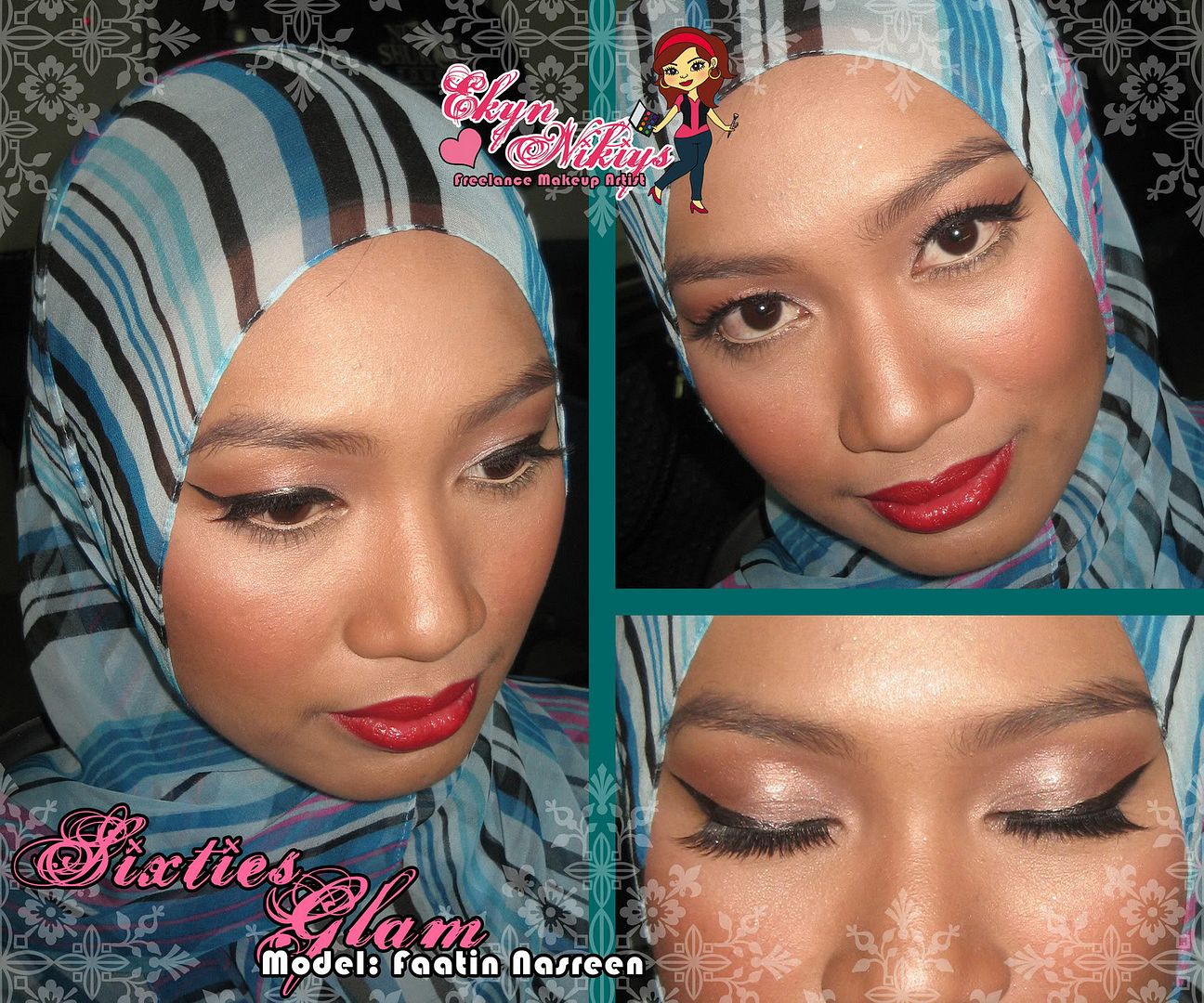 Thanks Faatin for taking your precious time just to be my model.
Don't forget to hire me when you are getting married next
month
year.