Yeay!
Another day for another makeup adventure!!
I brought Chimey again to class today.
Because she is a famous Shah Alam celebrity. Thehe~
But then, Munirah and I decided to trade models.
So instead, I got the chance to makeup her beautiful and lovely sister-in-law, Kak Ita.
Chimey
.
Well, I just call her Ita, because I myself, don't like to be called KAK!
Ita is a very cute and pretty lady indeed, big eyes, cute nose, and small tiny lips.
In certain angle I thought she looked a bit like Michelle Phan.
Kawaii!!
She was wearing a red shirt, but I did not want to do another red look this week, so I choose a totally contrasting color for her eyes today, GREEN!
On her lids, I used MAC's Swimming which was a gorgeous green color.
At first I thought that it was going to be a darker green, but when I did a swatch, it wasn't too intense and was just really pretty.
Again, with the 'soft-socket' eyes, brown on crease, black on the outer corner, yada.. yada.. BAMM!
I used MAC's blusher in Peaches and gave her a peachy pink lips and it was all good.
So, here are a few shots of the finished look.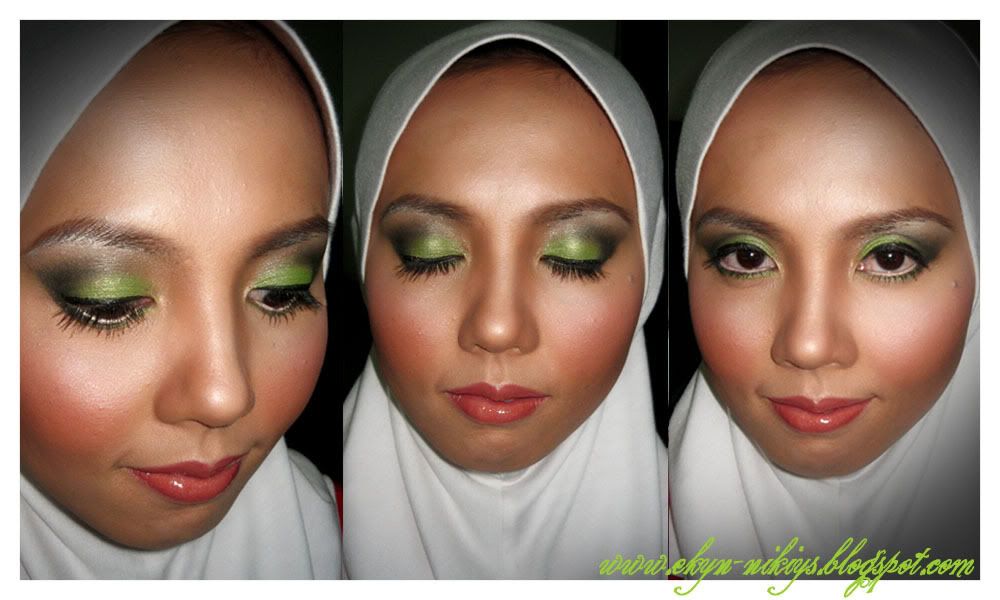 This shot was taken by Kak Nurul herself.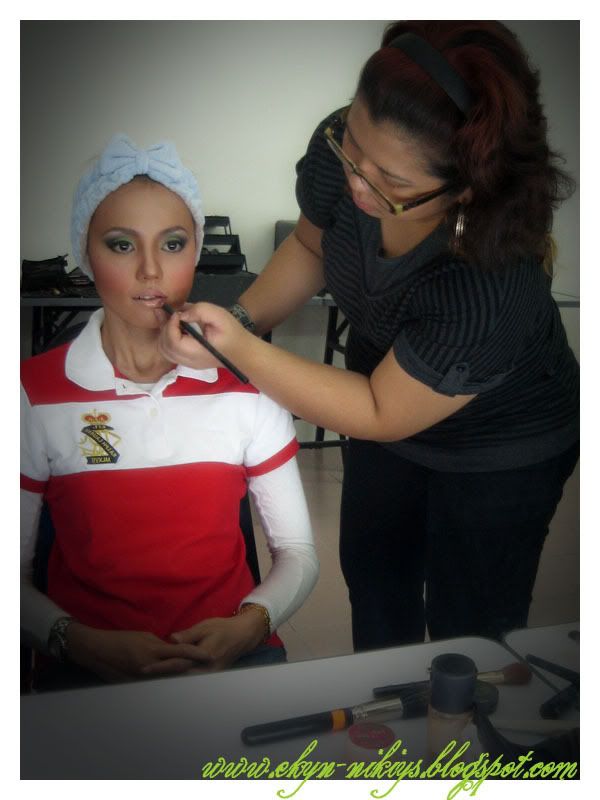 Damn, don't I look like a professional!!
Lol~
And here is a face shot of the model, Ita with moi!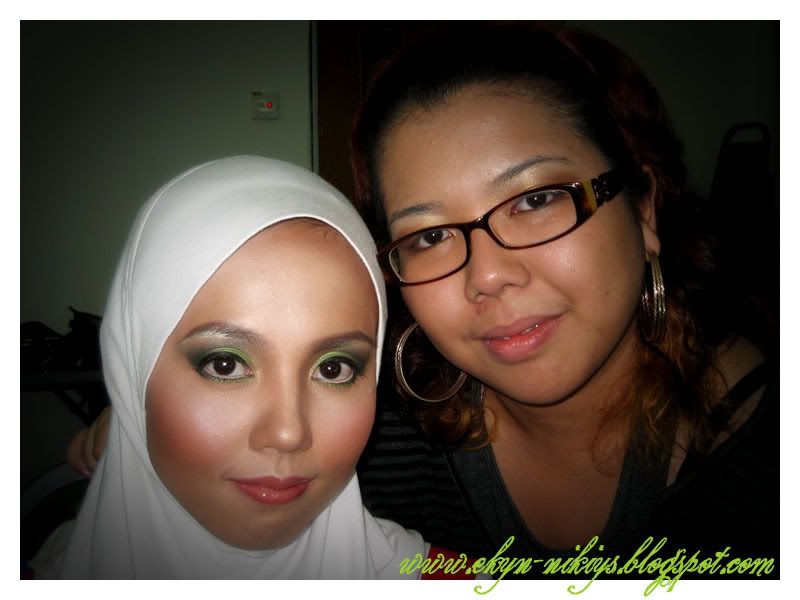 And of course, how can I live without the winning shot, again by Kak Nurul with her Magic Mirror!
So, I really hope you guys had fun reading this post.. Or not reading!
At least just enjoy the pictures.
I'll talk to you soon.
Have a great day!!