I'm baaackkk!
With another makeup adventure.
For today's class, I brought another good friend of mine, the famous celebrity, Miss Chimey!! (Lol~ famous ke?)
I had to import her from Shah Alam, which is a far faraway land in case you guys don't know.
I picked her up right after work and brought her straight to Nurul Shukor Academy here in Ampang.
Kak Nurul seemed surprise because I actually came even though I was fashionably LATE.
I didn't come to class for a whole week the last time we had classes.
Something else was up during that 'time'.
Anyway, back to my makeup adventure for today.
Basically the same thing as the last makeup I did for this class, 'soft-socket eyes'. Yeah, I know.
BORING!!! Lol~
But Kak Nurul said that we need to practice and practice more and try to perfect our individual skills.
Well, my special skill is in my blending, and also my ability to NOT make the face freaking symmetrical!
Lol~
Yeah, I'm a total failure at that department!
I can't make my shading perfect on each side.
That's my secret to gorgeous makeup.
Hahah~
So, on Chimey I used MAC's Coppering on the lids.
Is was a gorgeous copper reddish color, which I have to love!
I think Elianto have something similar, just not as silky.
I think it was a brave color to choose, and I think I had just enough bravery to pull it out last night.
Well, the other part of the makeup was just the same, brown along the crease, black on the outer corner, and bla.. bla.. bla...
And for the lips, I used a matching color, sort of coppery red, and I think it turned out pretty, it didn't overpower the eyes at all.
Here are a few shots of the finished look.
All shots were taken without flash.
Here is one shot with the flash on.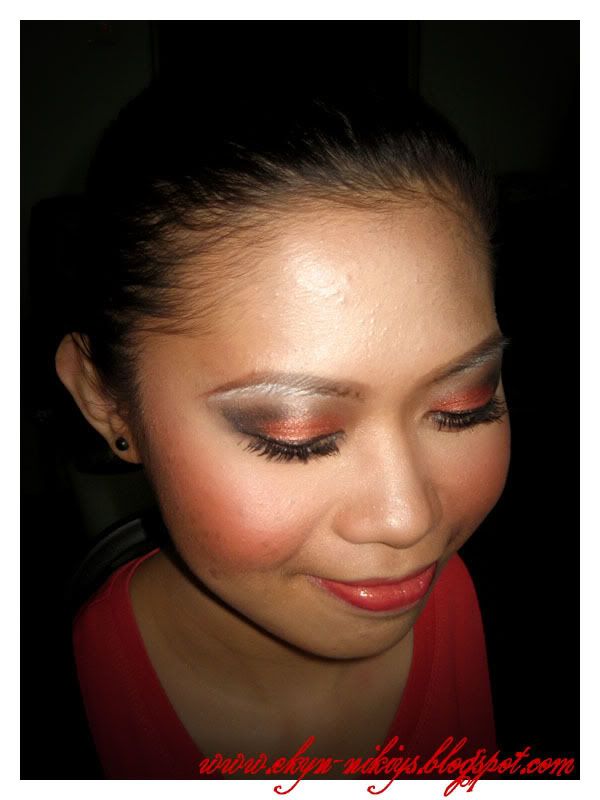 The eyes and lips match her shirt!
And of course, a shot of the model with moi!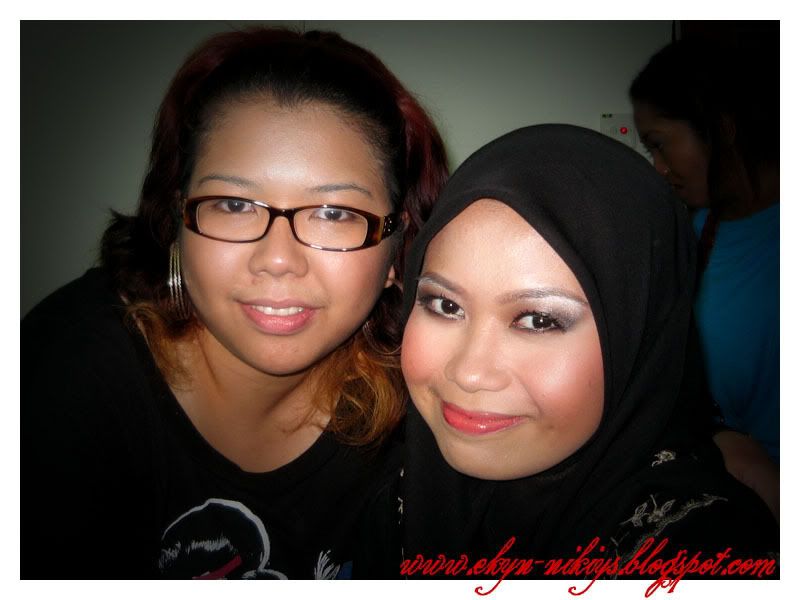 Don't mind my pale face, I hadn't had time to do my makeup before coming to this class. Everything was so last minute.
Owh, and there is Zee at the back!
I hope you guys enjoyed this post.
Have a great day!