Another day for a new makeup adventure!
Again I brought my long lost twin sister to class today.
Yesterday, everybody thought the two of us were sisters.
Even Kak Nurul.
I simply answered "Yes, Kak Nurul. We are sisters, but only with different parents!"
Lol~ Kak Nurul laughed and she start cursing in Bahasa Melayu (faham-faham sajalah mulut dia).
Anyways, I did the same technique as yesterday, I only changed the color.
And I also skipped the Malu Wilz Cream Eyeshadow that Kak Nurul suggested to use yesterday because I simply HATE it!
It makes the eyeshadow look like crap although it does makes the color appear more vibrant, but it is just too messy and the texture become uneven.
Today I used the best blue eyeshadow I ever had, and that is from my beloved PAC Pearly Palette (my love...).
I used that on the lids, bit of brown along the crease, a bit of black liquid liner blended on the outer corner, and I smoked it out using the black eyeshadow from the same palette.
It was gorgeous! But it would have been perfect if Dean wasn't crying her heart out!
Lol~
Well, she wasn't crying exactly, but her eyes were a bit sensitive.
It was even worst than the day before.
I could not connect the lower lash line to the outer corner, but it's all good at the end of it.
So, here are a few shots of the finished look.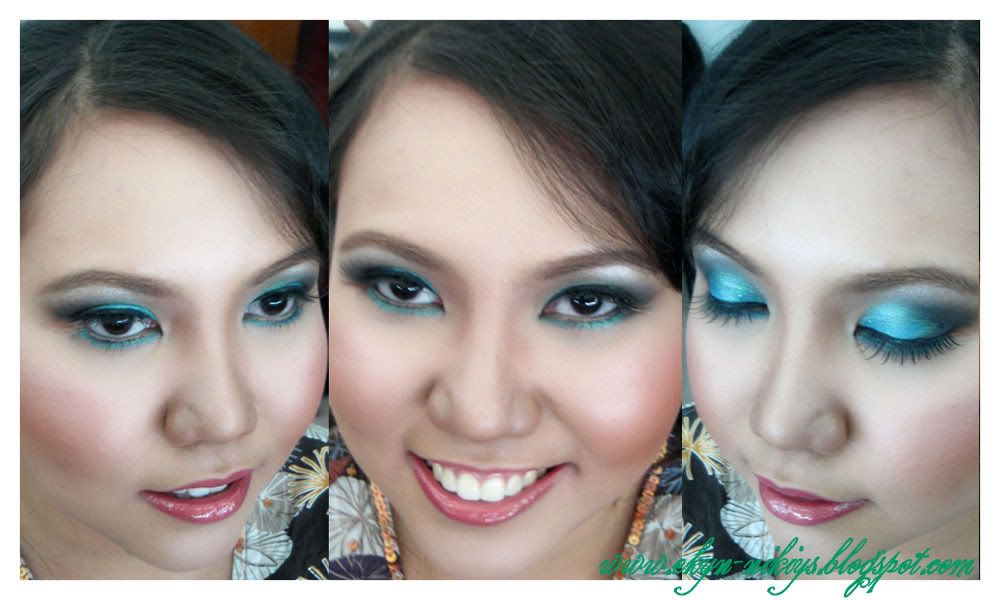 All photograph were taken without flash.
A shot of the model with moi!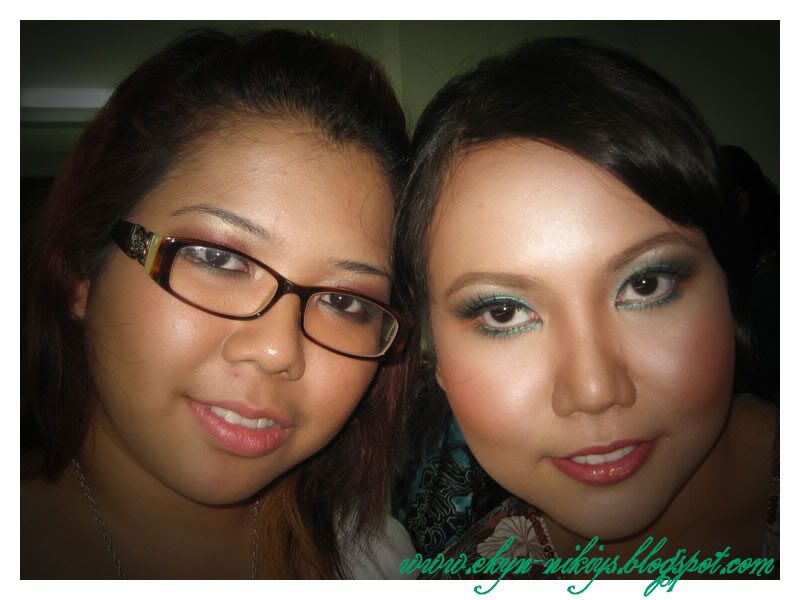 I don't see the resemblance, except for the high chubby cheeks!
Lol~
And the winning shot taken by the famous, Nurul Shukor and her Magic Mirror!!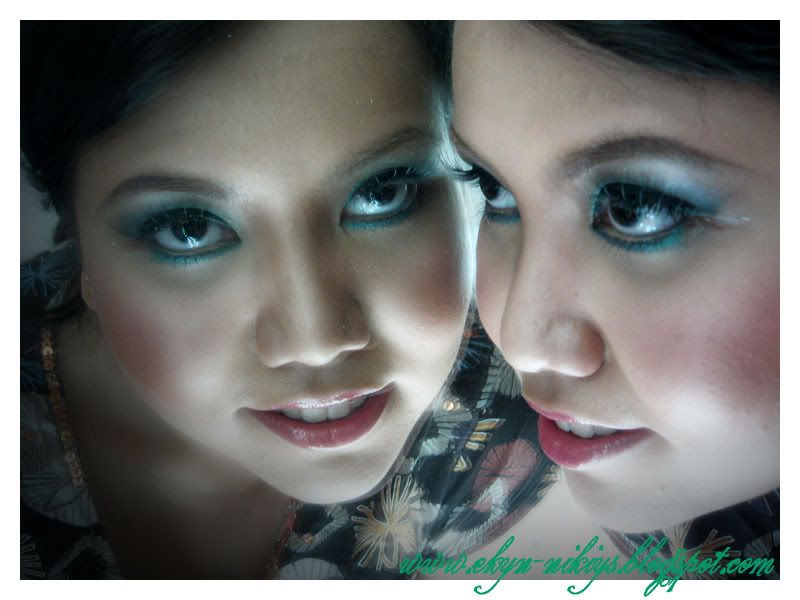 Thanks Kak Nurul!
I personally think that this picture has an underwater feel to it.
It was a fun nite, thanks to everyone at the Nurul Shukor Academy.
Hope you guys enjoyed this post as well.
Have a great day!!