So this is the first time we were required to bring a model.
Yeah, we're supposed to do a total makeover on a model using the techniques we learned in the classes.
So, I brought one of my best girls, who happened to live so near, but yet so far, my dearie Dean. Haha~
I did the 'soft-socket' technique, which is basically using a color of your choice on lid, with a slightly deepened crease and dark outer corner. It's really pretty, giving the eyes extra definition and depth without being to dramatic and dark.
So, for Dean here I used the liquid liner technique that Kak Nurul thought us.
Using it on the outer corner and blend it well into the skin to deepened the outer corner.
On the lids I used the best purple from MAC, Stars n' Rocket.
I used it both on the lids and on the lower lashline, but it totally became a different color because I layer it on a black liner and that makes it appear like a bluish indigo color.
So pretty!!
So, here is a picture of her before and after.
She's just as pretty without makeup right? (total envy!!)
I promise, the foundation I choosed matches her skintone.
It just seems a bit off due to the lighting.
The before was without flash,while the after is with.
Here are a few shots of the finished look.
A picture of Dean with moi!
Dean with my makeup guru, the one and only Nurul Shukor!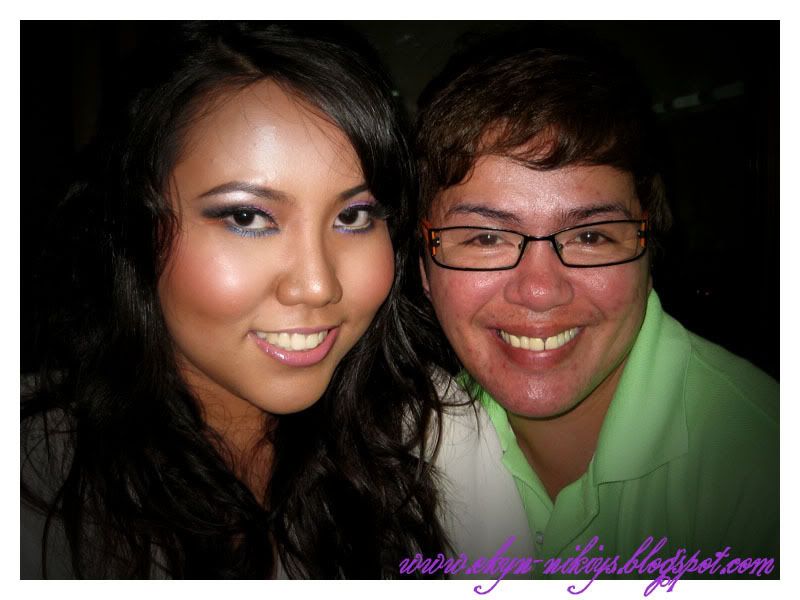 Here is a group shot of all the models that came that day.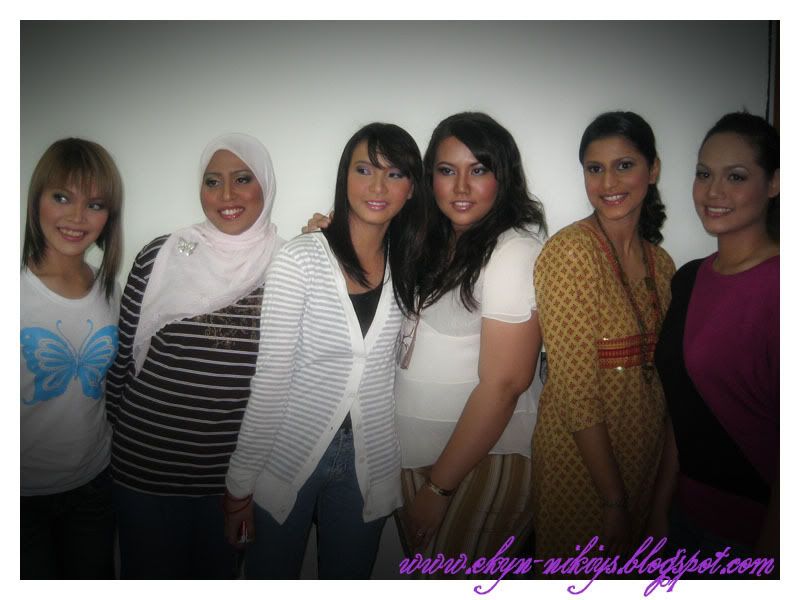 Sorry I did not managed to snap a before picture.
It was a fun day spent with all those girls.
Hope you guys enjoyed this post as well!